PRIVATE DINING AT ANQI BISTRO
Explore what we offer below and let's start planning.

For questions and more information, please click below button.
Chef's Table

Ideal for Party Up to 18
AnQi's most intimate dining experience, The Chef's Table offers guests the unique opportunity for a glimpse into the AN's legendary Secret Kitchen™. The completely concealed 'kitchen within a kitchen,' is open only to members of the AN Family and those who have been employed by Master Chef Helene An for over 10 years. Upon request at the Chef's Table and with a click of the button, our guests can get a glimpse into the Secret Kitchen™. Designed for culinary enthusiasts, we invite you experience the legend of the Secret Kitchen™ at AnQi, along with a menu tailored to your exact tastes.
Seated capacity: 20+|Cocktail capacity: n/a
*Completely Private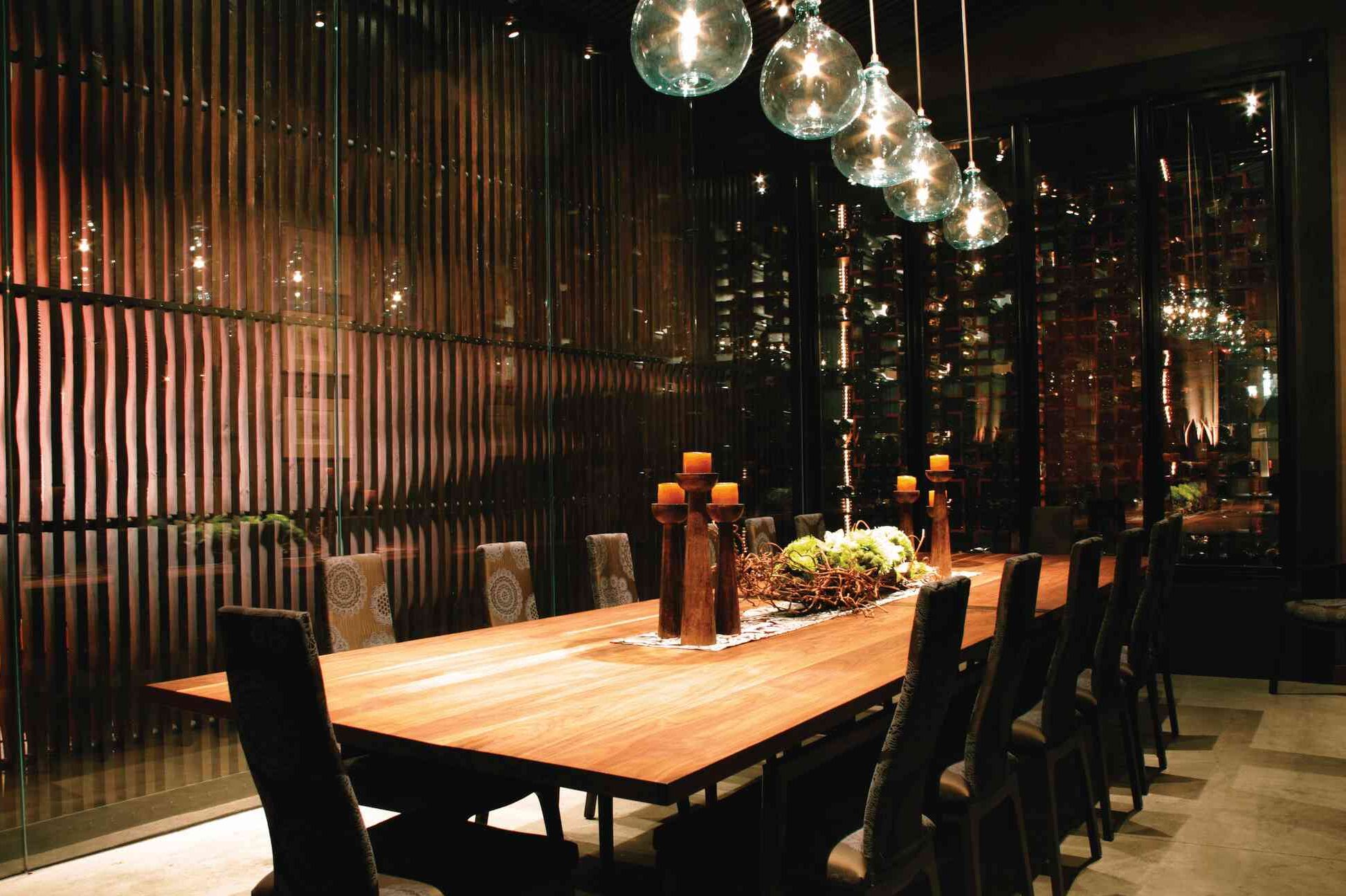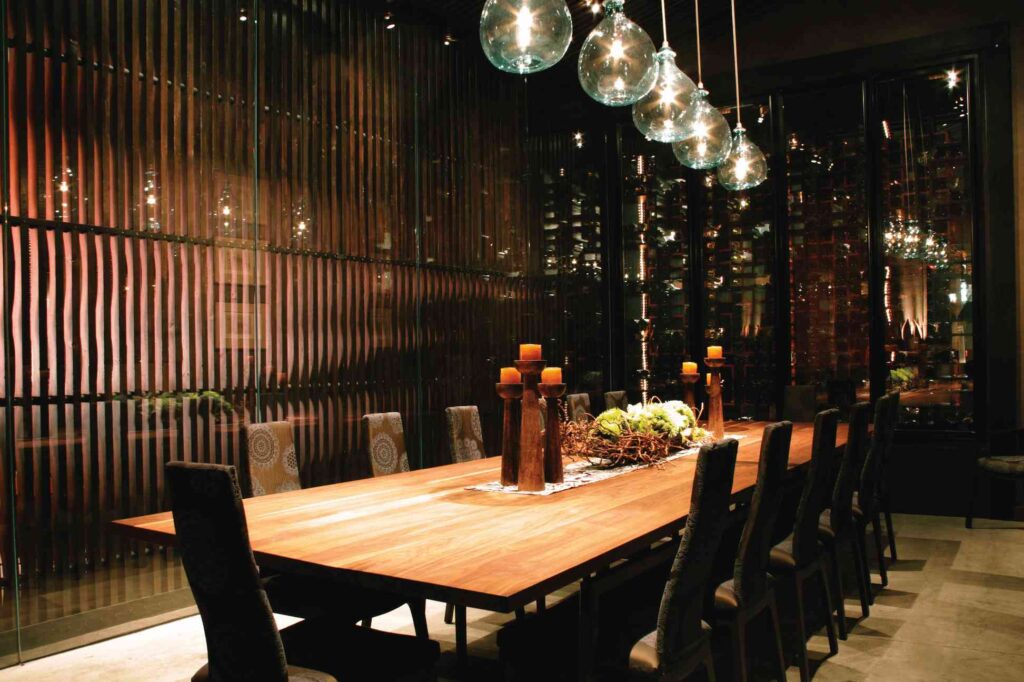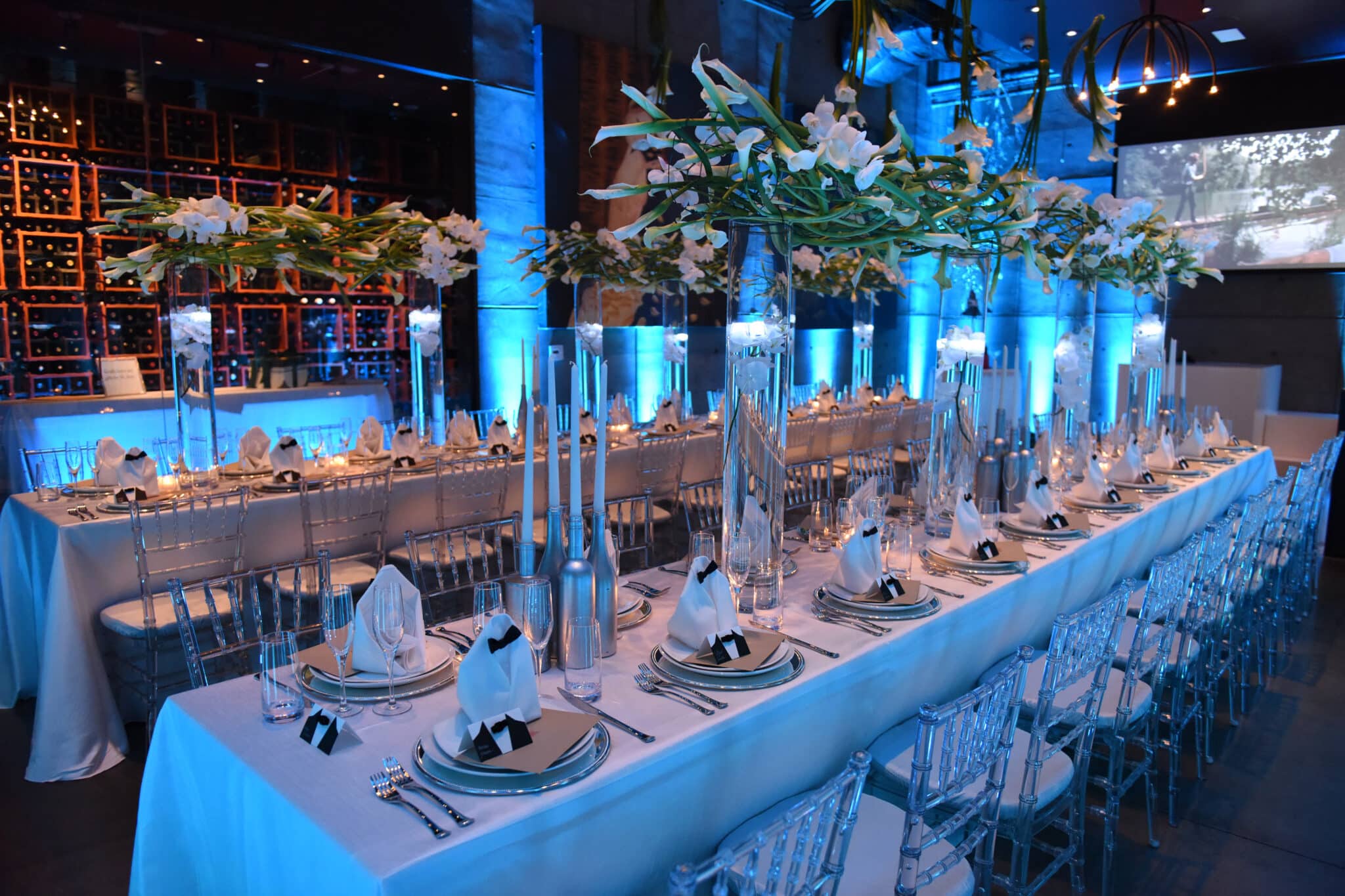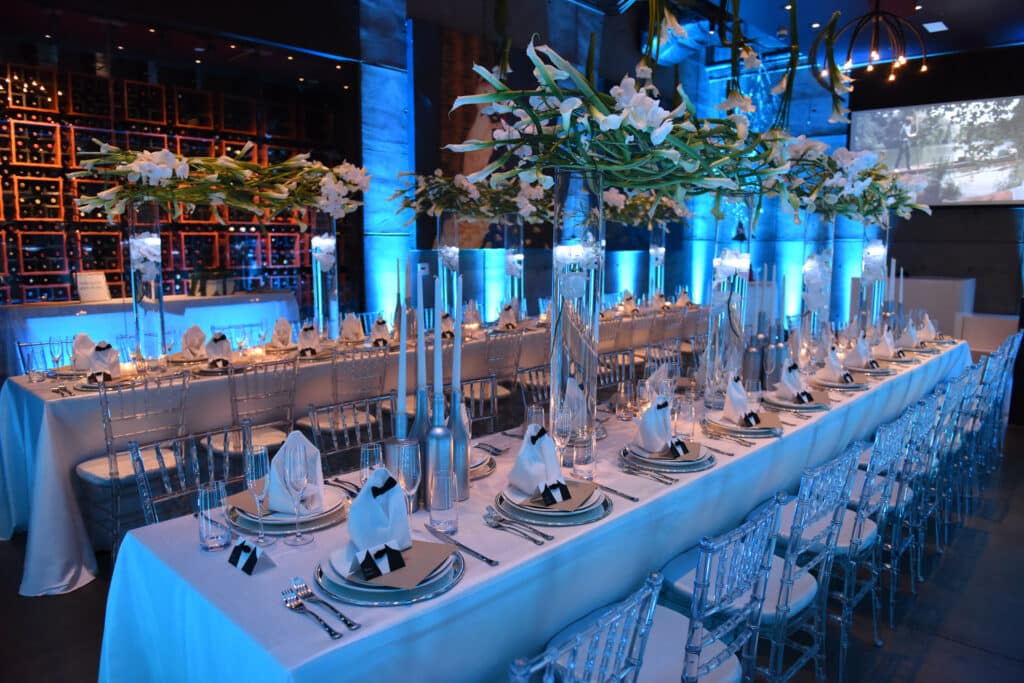 With its high ceiling, clean lines, and impressive architecture, the Q Dining room is the perfect canvas for every occasion. Easily transformable, the Q Dining Room is equipped with not only a full-service private bar, but also a 102″ media screen and a 52″ plasma. Completely private, the Q Dining Room is excellent for corporate events, pharmaceuticals, and private celebrations. Within the Q Lounge is AnQi's award-winning wine cellar, which houses some of the most exquisite wines known to Orange County.
Seated capacity: 50+|Cocktail capacity: 80+
*Completely Private
The perfect space for larger celebrations, AnQi's Catwalk Dining, with its one of a kind built-in glass catwalk, has been the easy go-to space for dinner and a show for countless charitable events and fashion houses. Luxury brands, such as, Pucci, Armani, Donna Karen, Cartier, to name a few, has graced AnQi's catwalk. With its built-in stage lighting and concert sound system, this space has hosted iconic performances from Patti Labelle, Robyn Thicke, American Idols and more. This unique space has often been the preferred choice by brides and grooms for wedding receptions and dinner rehearsals.
Seated capacity: 90+|Cocktail capacity: 150+
*Semi Private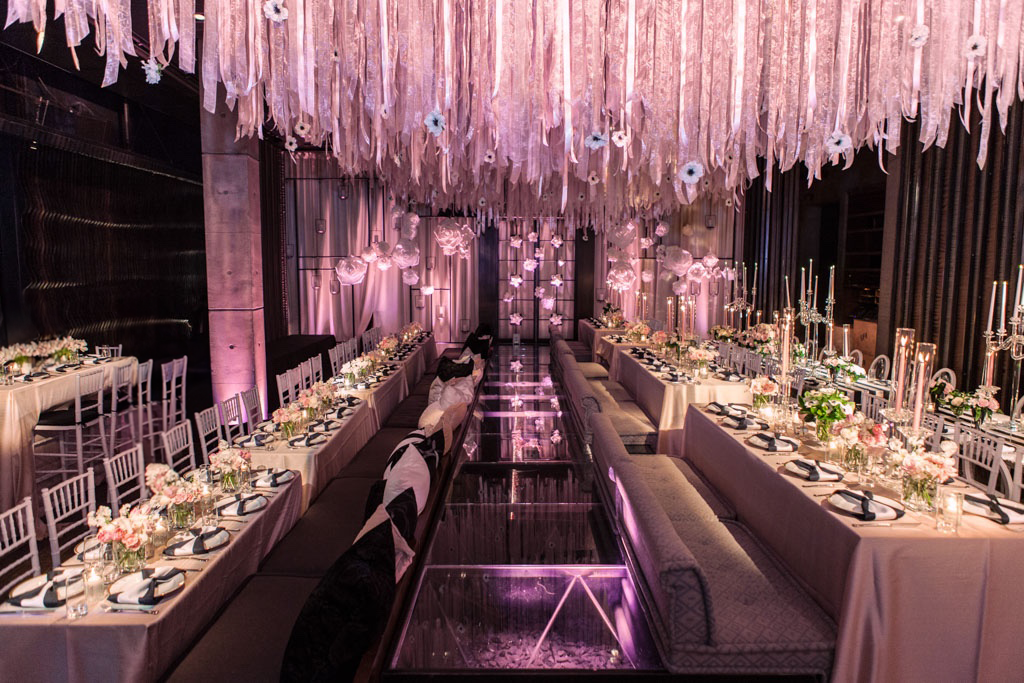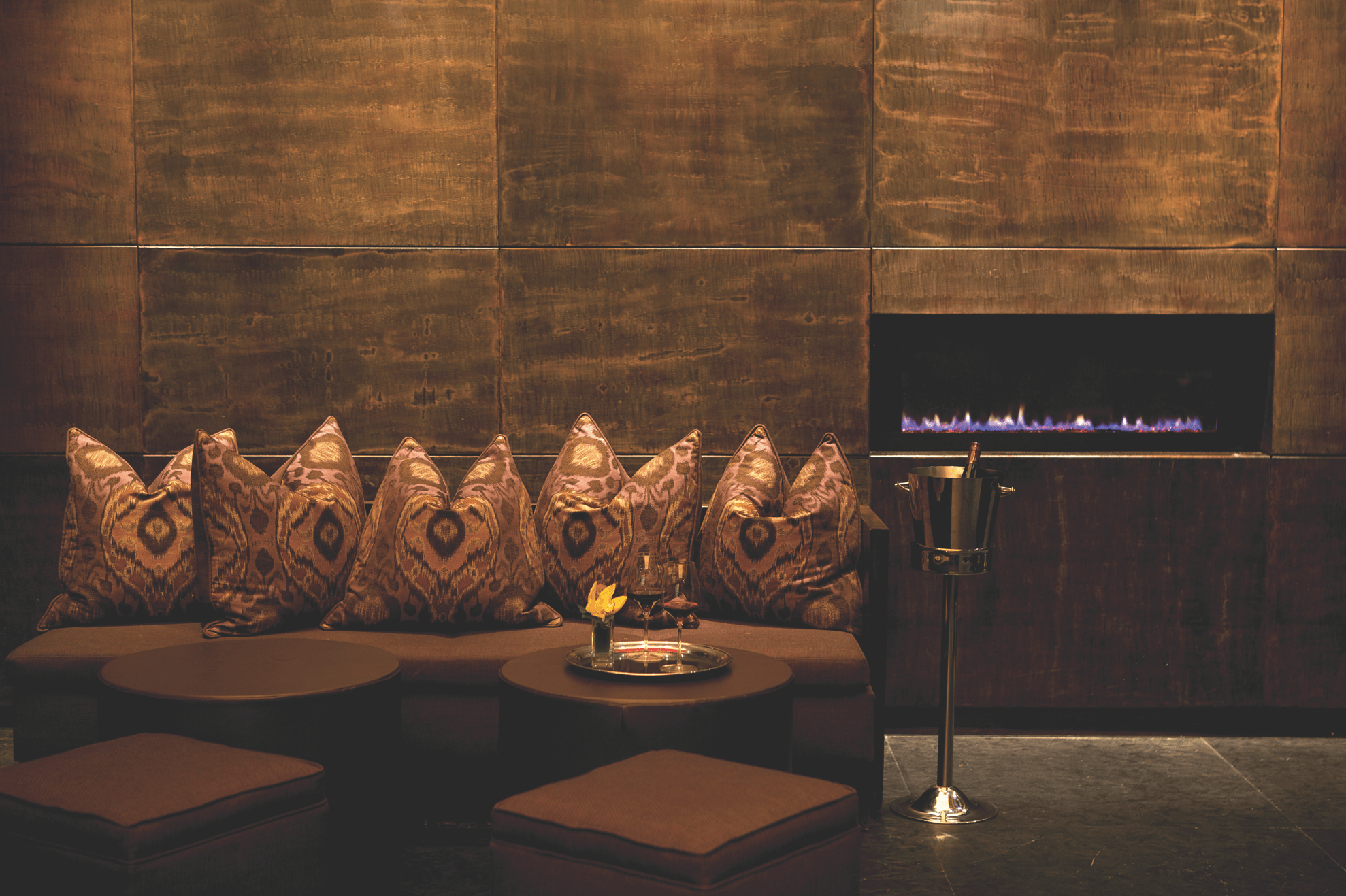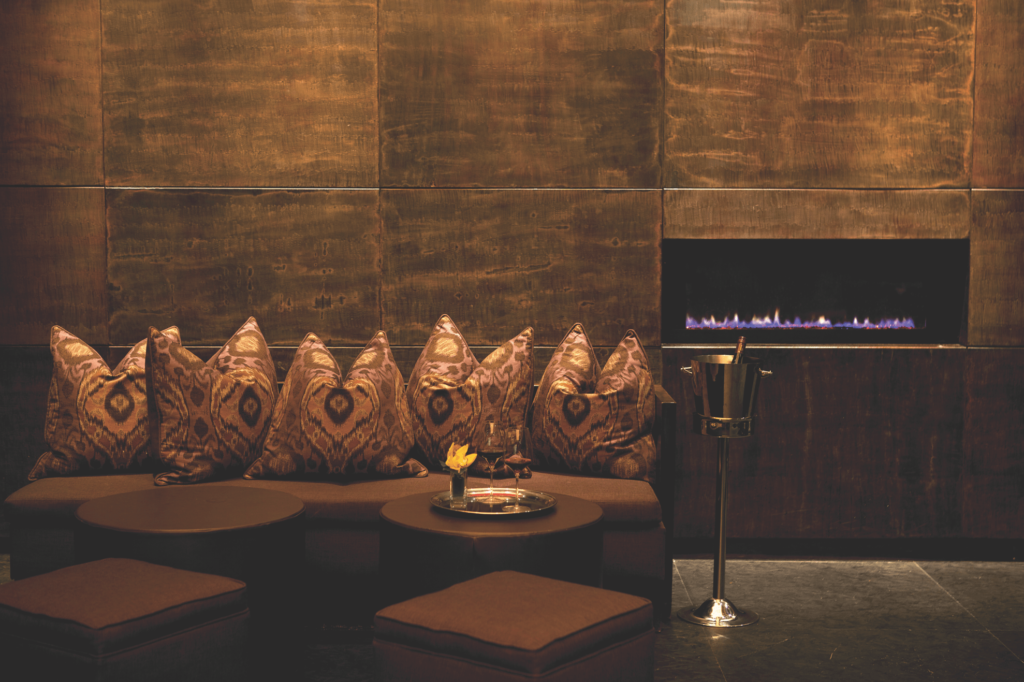 Fireside Dining with its chic modern fireplace, seamlessly connects to our Catwalk Dining Room, offering additional space for dining and dancing. A/V capabilities and customizable ambient lighting color options makes it ideal for bar/bat mitzvahs, sweet sixteens, and cocktail receptions.
Seated capacity: 50+| Cocktail capacity: 80+
*Completely Private
Venue Buyout (Full or Partial)
At AnQi, we understand that every special occasion must be just that- special. A frozen moment in time, we aim to fulfill even the slightest of desires, so that you can enjoy the evening, not just for the night, but forever in your keepsake.
Our elegant venue is ready to play stage to the event of your dreams. AnQi's 11,000 square feet allows for multiple dining configurations and space planning options to meet your unique event needs. Our state-of-the-art sound and lighting systems will achieve the exact ambiance you desire. Our culinary team will create a truly personalized menu to your taste and event theme. From linens to florals to table scape, our creative team understands that every detail matters.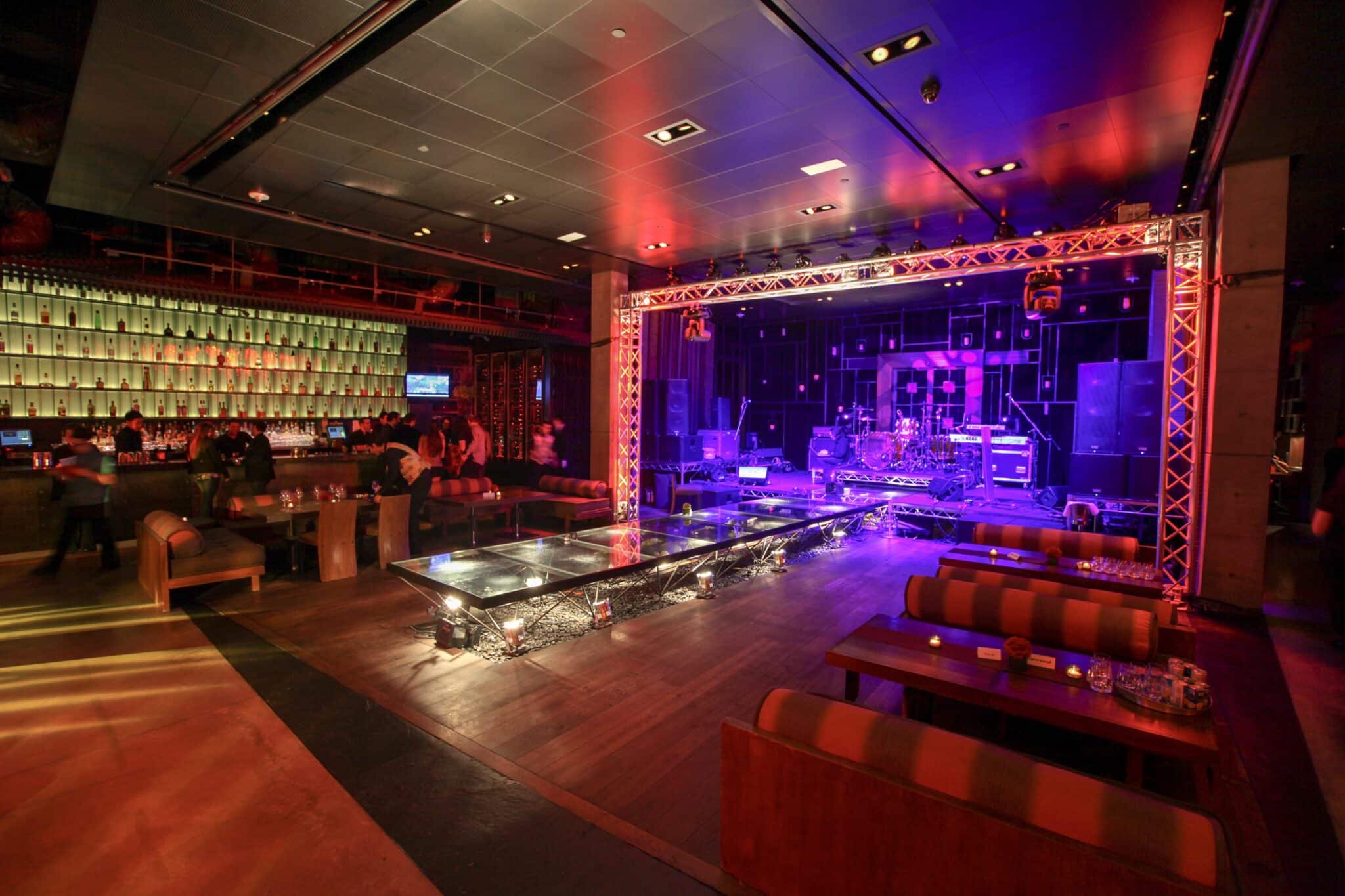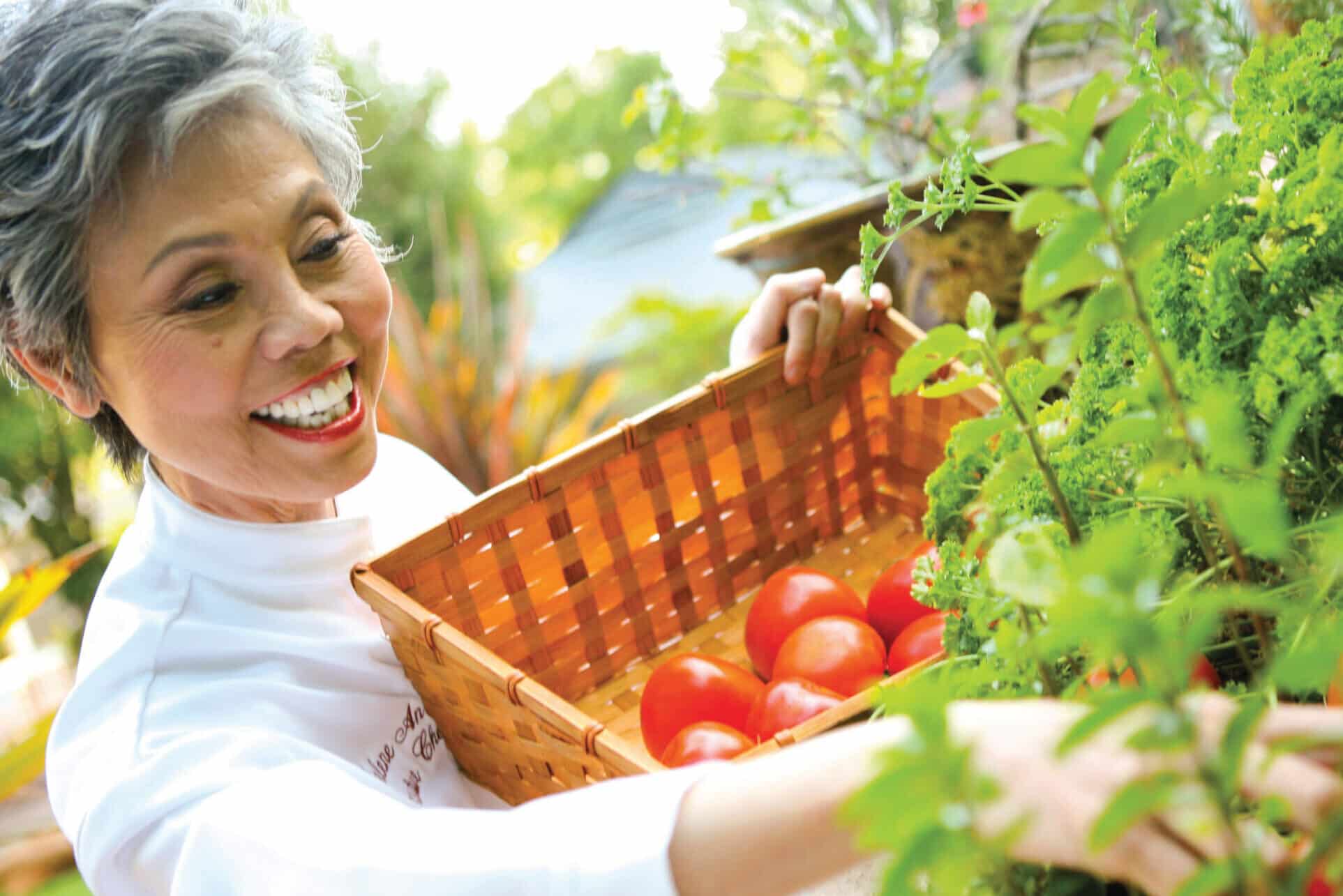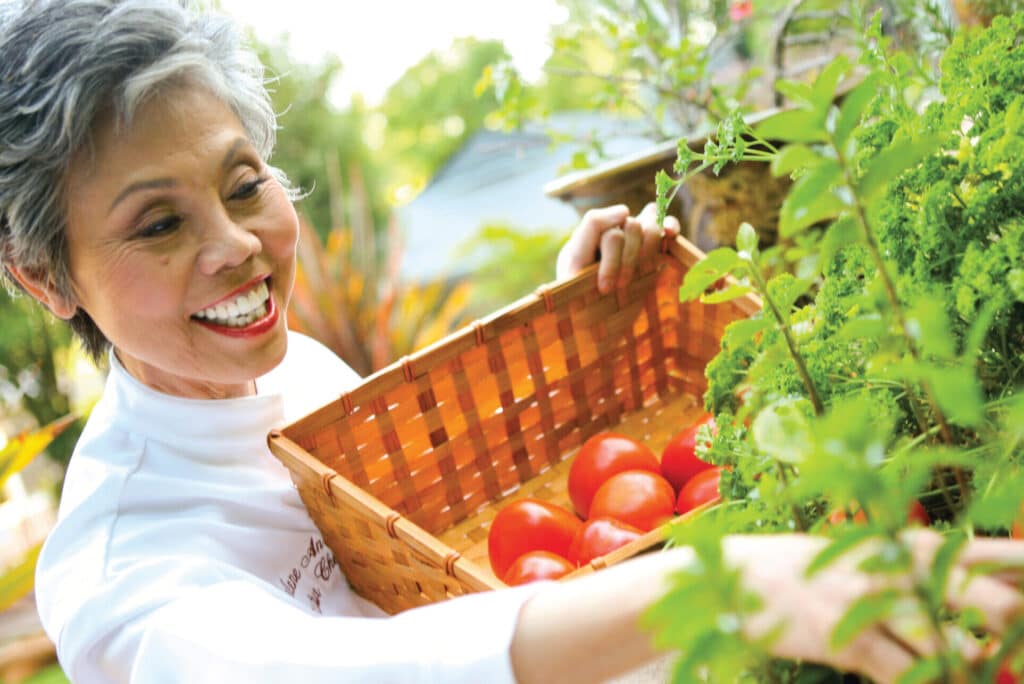 Through our sister catering concept, AN Catering at AnQi, is pleased to offer whatever cuisine you wish. Whether it be French, Italian, Californian, Vegan, or the AnQi menu, our diverse team of chefs will customize to reflect our client's budget and cuisine preference. In addition, An Catering can assist in coordinating your event. Our resources at our fingertips includes event planners to stylists, mixologist to sommelier, staffing to rentals, floral arrangements to full décor, and lighting to entertainment. Sit back, relax and allow us to work our magic at your off-site location of choice.
AnQi is a sister restaurant to Crustacean Beverly Hills, Da Lat Rose, and Tiato, thus, through our AN Catering division, we are pleased to offer you any of our sister restaurant menu for you to enjoy as well.